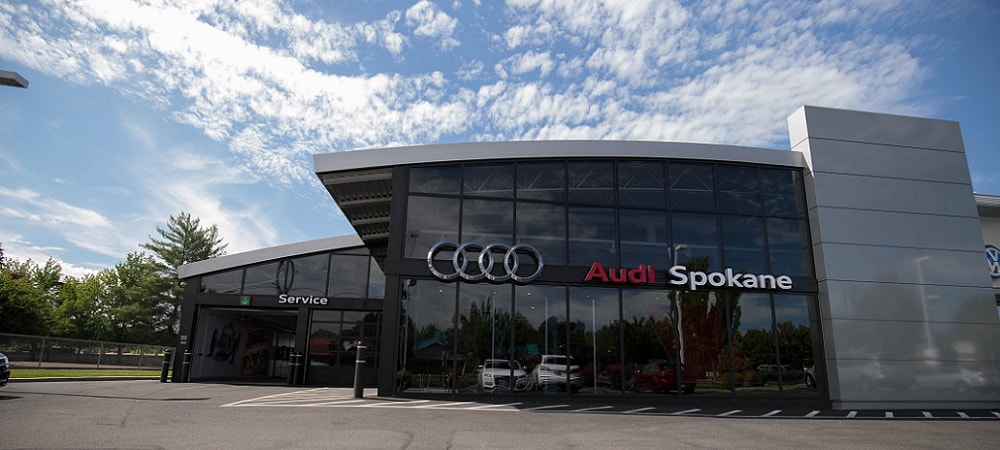 Liberty Lake Audi Dealer
How green are you in Liberty Lake? Being a resident of an official
Tree City
may have inspired you to shop for a hybrid Audi like the Audi A3 Sportback e-tron®, the four-door hatchback plug-in hybrid with low-end torque and high end power, or the Audi Q5 hybrid. How's that for a luxury crossover that also delivers great perks like stellar fuel economy and helps to reduce your carbon footprint? It doesn't get any better than Audi, and Audi is the epitome of sophisticated performance. Here at Audi Spokane, it is our top priority to serve residents all over the metro Spokane Valley region, and we aspire to put an Audi vehicle in the driveways of every Liberty Lake resident.
New & Used Audi Vehicles
Of the new and used Audi vehicles, which one is your favorite? At any given time, our Audi inventory may include a great variety of Audi models, from the sleek, sculpted flagship Audi A8 sedan to the Audi Q3 SUV to the sporty Audi A3 Cabriolet to Audi RS models with unbelievable quattro® all-wheel-drive grip. If you've never driven one, you must schedule a test drive at Audi Spokane. But consider yourself fairly warned, once you drive an Audi with quattro, you might be unable to settle for less. You live in Liberty Lake, you like the finer things, and this town has it all. Considered a giant play land, Liberty Lake is teeming with sandy beaches, lovely nature trails, wetlands, mountains, conservation lands, abundant forests, winter adrenaline-spiking sports and summer water sports. A good place to start is at Liberty Lake Loop, where you'll pass through more than eight miles of old growth forest and have your breath taken away by a majestic waterfall.
Audi Service & Parts Near Liberty Lake
It's the way the world disappears when you enter the welcoming cabin of your Audi. The virtual cockpit, the upscale interior, even on lower trim levels, everything just feels right from the bolstered steering wheel in your hand to the satisfying grip and agility on the road. Of course keeping your Audi in tip-top shape is a commitment, and one that Audi Spokane attempts to make enjoyable. You can schedule routine maintenance with us to take care of the small stuff like oil changes and tire rotations. We can also help with more complex service visits, should the need arise. Take comfort in the knowledge that only OEM parts are used in the service of your vehicle. We do everything to honor the integrity of your car, and we'll go the extra mile to prove it. Talk to any of our service technicians who are trained to excel at all-things-Audi, and not only this, they have a love of well-crafted things, which results in an overall pleasant Audi service visit. After which, you can make those excursions to Pavilion Park more meaningful, and if you time it just right in the summer, spend the night out in your Audi and catch some live music, a movie screening, or a theatrical performance, as part of the Summer Concert Series. You can check out what's happening right now at this
Pavilion Park Events
page.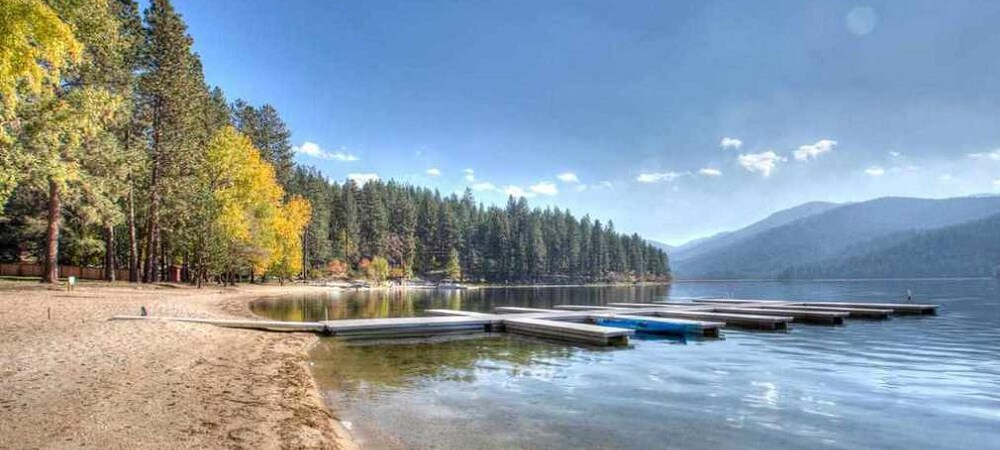 Visit Audi Spokane
Audi Spokane
10006 East Sprague Avenue
Spokane Valley, WA 99206
(888) 897-1421
We love to see an Audi fan heading our way, so be sure to set aside some time to visit. Even more so, we love to see a satisfied Audi customer pulling off the lot, with that special flush that only means one thing -- they are about to embark on a very rewarding relationship with their new Audi vehicle. If you find yourself with reason to celebrate, and every day in an Audi is reason enough, consider Hay J's Bistro on East Mission Avenue. Cozy on up to the bar or splurge on an intimate dinner for two and nibble off the shared plate menu, perhaps a little (or a pound of) steamed clams in white wine and garlic or something sweet like the fig & goat cheese crostini; or the crowd favorite tapas plate. For those super-celebrations, such as the purchase of a new Audi, break out the big guns: the Bone-in Ribeye or Snake River Farms American Kobe Cut of the Day. Go ahead, see for yourself. You can access the Hay J's Menu here at their website. Warning: it's a salivation-starter!