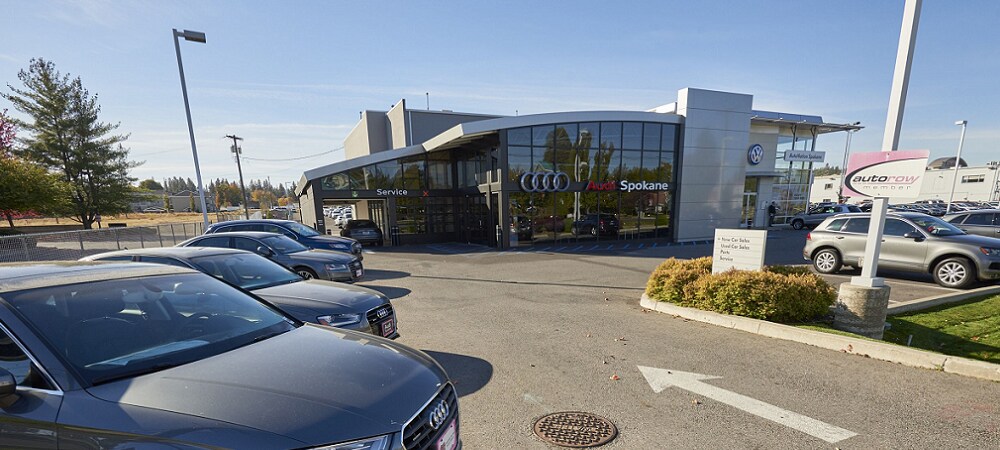 Mead Audi Dealer
You may ask yourself what is the secret ingredient that makes Audi performance luxury cars so special? Could it be that Audi is quality you can count on, from the inside out, from under the hood to the refined cabin to the sleek, sharp, sculpted exterior? You're a resident of Mead and you have a penchant for the good life, and the good things in life. That's where
Audi Spokane
enters the picture. We are the local Audi dealership to turn to for your next new or
pre-owned Audi vehicle
. Come see what we currently have available on our well-stocked lot of expansive Audi inventory. Because the next time you want to get outdoors, wouldn't it be good to drive your new Audi to your destination? Make that your new convertible Audi S5. Suggestion: put the top down and head in the direction of the north end of Fairwood Drive, right off Mill Road near Mead High School. Here you will find
Waikiki Springs
in the Little Spokane River Natural Area, which offers several hiking trails for your consideration. You can opt for the 1.3 mile trek around the Little Spokane River and enjoy the surrounding scenic cliffs, or a more challenging six-mile loop. Bring your bagged lunch, sit back and enjoy dining from a fresh, new perspective.
Audi Sedans, Wagons & SUVs For Sale
Which Audi model do you prefer? We have a number of Audi sedans and SUVs, both new and pre-owned, ready for you to come admire and test-drive. Want to get a preview? Simply surf over to the Audi Inventory pages and see the selection of Audi models available today. You can compare features of your favorite vehicles side-by-side. This is a great function we offer to help with your next Audi car purchase decision. Looking for the right combination of sport and luxury? The Audi A6 may be the car for you. Likewise, if you prefer Audi models with quattro® AWD, our sales team can can certainly point you in the right direction. Speaking of the right direction, the next time you are out for a ride and hunger strikes, cruise over to Zip's Drive-In on North Market Street, where you can get hands-down -- the greatest hamburger in all of the metro Spokane Valley region. Delicious.
Mead Audi Service & Parts Center
You want to
keep your Audi an Audi
, meaning, keep up its signature power and performance with the comfortable ride, handling, and cornering that is outstanding. You know how you can do this? You can bring it in regularly for maintenance to our
Audi Spokane Service Center
, where genuine OEM parts are always used and the technicians working on your vehicle are Audi-trained. Setting up service is as easy as filling out a few fields of our service form online and picking the most convenient time. Of course if you'd prefer to speak to one of our team members, pick up the phone and call our service number. The same applies if there are questions you would like answered pertaining to your Audi service visit. While you wait, do something spontaneous and out of the ordinary. The next time you find yourself on Newport Highway, it's worth a stop over at
Cat Tales Zoological Park
. Friends of felines, it doesn't get any better than this, you can stop by and check out the bobcats, pumas, Bengal Tigers, Siberian Tigers and African Lions, while you're there. See how they play in this star-studded sanctuary for rescued big cats and wildlife.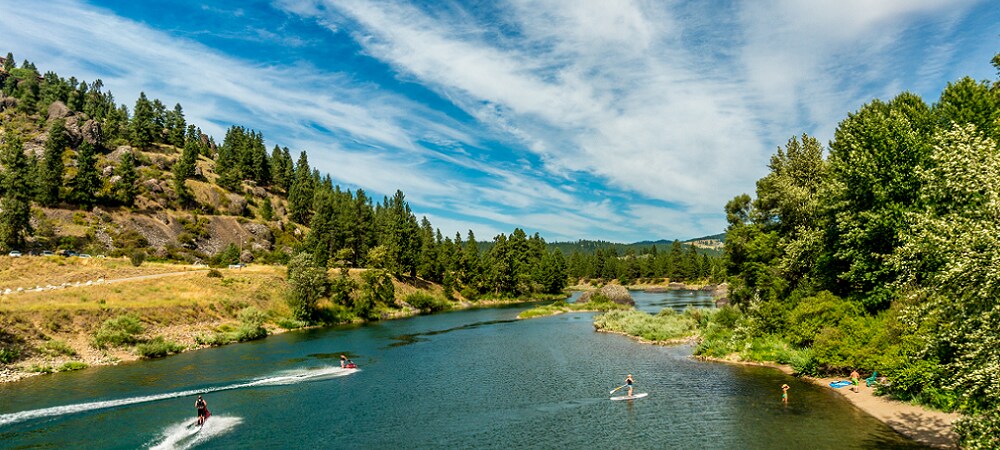 Visit Audi Spokane
Audi Spokane
10006 East Sprague Avenue
Spokane Valley, WA 99206
(888) 897-1421
We'd be remiss if we didn't mention a few more ways you can prep for your visit to Audi Spokane, from the comfort of home. Did you know, for instance, you can use our website to calculate your future monthly payments, start the finance process online, and even get the trade-in value of your current car? Take advantage of the tools we provide you with so that on the day of your visit to our Audi dealership, you'll have nothing on your mind except for making the challenging decision of which Audi vehicle to purchase. But, you won't be flummoxed for too long, as just one test drive is all it takes. You'll know. Final thought: if you're on your way out for the day or just need a little pick-me-up, hop on over to Highway Grind for some of the best caffeinated beverages and friendliest baristas. Bring your pooch and get a treat for man's best friend, while you're at it.